Maybe I'll just kickstart this place again with a bunch of sketches and things from the past few months (very roughly chronological order - the ones near the end are around 1-2 weeks old). All are resized - click (or right-click->View Image for some of them) to view full size.
Note:
These are mostly sketches and incomplete works; the majority of my finished work is in my
deviantART gallery
(there are a few pieces in the scrapbook too). I'll update my own portfolio site soon, hopefully.
Some experimentation with shapes and "looser" drawing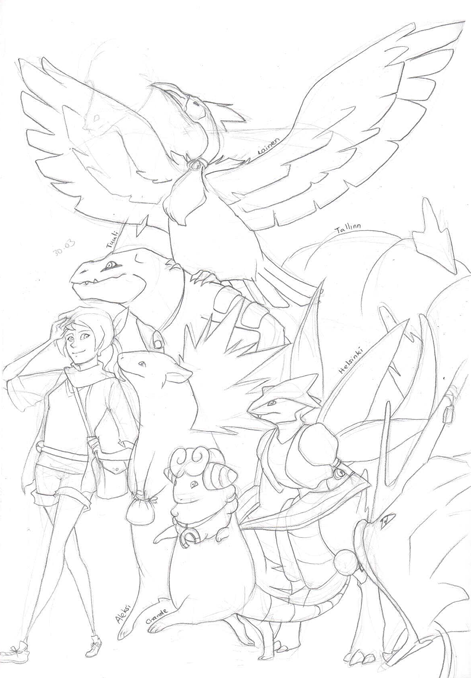 Pokemon (c) Nintendo/GameFreak
Experimentation with shapes and sketching on top of very basic lines (see blue)
Still life done in my backyard among all the insects
Toothless (c) DreamWorks Animation
Ruffnut & Tuffnut (c) DreamWorks Animation
does anyone ever eat Russian sushi. DRRR (c) Narita